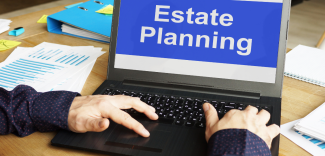 Estate Planning Best Practices – Three Things You Must Check Now
There are many considerations when it comes to estate planning. If you are younger, or earlier in your career, you may not be too worried about your estate at this point. However, it is important to keep a few things in mind. And if you are looking at retirement, in retirement, or in your later years, these points become much more important.
While there are many moving parts to estate planning, there are some best practices. We remind our clients of these three things you must check now when it comes to estate planning.
Do a beneficiary check.
Retirement accounts like 401Ks, IRAs, life insurance, or annuity contracts are all things that have specified beneficiaries on them. These may be accounts you haven't paid attention to for a long time. Be sure the beneficiaries continue to line up in the ways you desire.
Make sure you have a will.
If you don't have a will, the state in which you live, relative to the orphan's court, is going to decide some things for you. Make sure you have a will in place, and that it's updated. Also, be sure you understand what your will covers. Things like 401Ks, life insurance, and annuity contracts pass outside your will. This means your designated beneficiaries will automatically inherit the respective account(s) without going through the probate process. So, be sure you understand what your will covers and doesn't cover.
Don't forget to update your documents.
As you have significant life events happen, update your documents accordingly. Many times, you will do initial beneficiary designations or write a will then life happens. You could experience a host of life events including marriage, divorce, children, a death in the family, or maybe people you wanted included 10, 20 years ago, you don't want included now. It's a good practice to periodically review your documents and make sure they are in line with your current wishes.
If you have questions about your financial goals or would like to talk with us further about our services, give us a call at (704) 987-1425 or visit us at www.northmainfinancial.com. If you wish to schedule an introductory meeting, we would be happy to meet with you at no cost or obligation to you.
You may also be interested in the following articles:
What You Can Do Now to Prepare for Tax Season
Financial Planning Under a New Administration: Three Things to Do Now
These Blogs are provided for informational purposes only and should not be construed as investment advice. Any opinions or forecasts contained herein reflect the subjective judgments and assumptions of the authors only and do not necessarily reflect the views of SagePoint Financial.