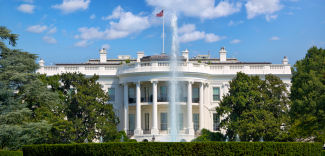 Financial Planning Under a New Administration: Three Things to Do Now
A question we've received consistently over the last year is, what happens to my financial plan when the occupancy of the oval office changes? Without getting into the politics of it, we wanted to provide some perspective from a financial planning standpoint.
History tells us that anytime a presidential administration changes, there will inevitably be changes from an economic outlook. Sometimes these changes can have a positive affect and sometimes a negative affect but what does it mean for you? When thinking about financial planning under a new administration, here are three things to do now.
Take a deep breath.
It's easy to get caught up in the emotional aspect when looking at who sits in the oval office as president. Just pause for a moment, take a deep breath, and take a step back to have a more wide-angle view of what the landscape looks like.
Understand the tendencies of the president and Congress.
As much as you are inclined, begin to understand the tendencies of not just the president but those that sit in the halls of the U.S. House of Representatives and Senate. From a tax-policy perspective, understanding Congress is important. Remember, nothing happens until it happens. We are almost 50/50 exactly in the House of Representatives and in the Senate, we are. So, there aren't going to be opportunities for either party to move forward with great gusto right away with whatever it is they would like to do.
Understand the tendencies and pay attention to what you think they might do as far as priorities.
Possibly adjust your plan…only with a long-term view in mind.
Don't just guess about what will happen from a policy outlook between now and, before you know it, two years from now during mid-term elections. If you are going to adjust your plan, do so for legitimate reasons that will benefit you over the long term.
As we turn this next page in our political history, it's a great time to consult your tax advisor and/or financial advisor. Review your goals and objectives with them and see if any adjustments are necessary.
If you have questions about your financial goals or would like to talk with us further about our services, give us a call at (704) 987-1425 or visit us at www.northmainfinancial.com. If you wish to schedule an introductory meeting, we would be happy to meet with you at no cost or obligation to you.
You may also be interested in the following articles:
Should I Make Changes to My Portfolio Based on Tariffs?
Three Things to Help Prepare Yourself for a Recession
These Blogs are provided for informational purposes only and should not be construed as investment advice. Any opinions or forecasts contained herein reflect the subjective judgments and assumptions of the authors only and do not necessarily reflect the views of SagePoint Financial.