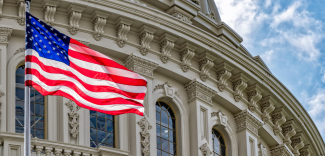 Infrastructure Legislation. What Is It and How It Could Impact You?
A big topic of conversation across all news channels, almost on a daily basis, is the topic of infrastructure. Legislation has been moving through Congress, in a couple of different pieces, broadly being called an infrastructure bill. The first piece rings in at just over $1 trillion and 2,200 pages and has just made its way through the Senate as of the writing of this blog. There is also a second piece working its way through that's valued at over $3 Trillion.
So, what does this mean for you? Here are a few things to keep in mind.
There are two bills.
The first bill mentioned above has gone through the Senate and sits in the House as of the writing of this blog. It's roughly $1.2 trillion and there will probably be changes made. The bigger monster is over $3 trillion which has not only infrastructure but a host of other things in it as well. It's currently sitting in the House.
What does it address?
Just like the name suggests, these bills address things like roads, bridges, and broadband access. A lot of rural communities don't have the infrastructure that's necessary to have easy access to broadband. Those are the three big items, but they address a lot of other topics as well, especially as they make their way through Congress. If you watch Congress at all you understand that how it starts on the front end is rarely how it ends up on the back end.
How are we going to pay for it?
This is the final big item and one that ranks high on our radar screen. While we wish there were a couple of trillion dollars sitting in the federal government's bank account, we know that there isn't. It's probably going to be funded with the sale of U.S. Treasury Bonds (i.e., debt to our country). So, how is the debt addressed? There are many ways this can be done but we are looking at the possibility of higher taxes. This is not a done deal yet, but we are keeping an eye on it.
If you have questions about what you're seeing in the news and how it might apply to your portfolio, give us a call at (704) 987-1425 or visit us at www.northmainfinancial.com. If you wish to schedule an introductory meeting, we would be happy to meet with you at no cost or obligation to you.
You may also be interested in the following articles:
How Should You Prepare For a Possible Capital Gains Tax Increase?
When Is The Best Time To Take Social Security?
These Blogs are provided for informational purposes only and should not be construed as investment advice. Any opinions or forecasts contained herein reflect the subjective judgments and assumptions of the authors only and do not necessarily reflect the views of SagePoint Financial.