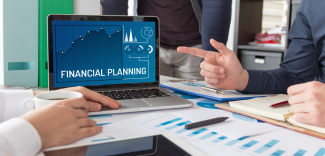 It's Time to Think About 2022 Year-End Financial Planning
It's hard to believe, but it's December 2022 already! As we close in on the end of the year, it's time to think about year-end financial planning. There are things that need to be in place by December 31, 2022, to be relevant for this tax year.
There are many things to consider, but we'll touch on a few key items here.
Tax-loss harvesting.
With regards to taxes, if you are in a space where you are looking at capital gains or capital losses and offsets - which are also called tax loss harvesting or tax gain harvesting - now is the time to do that. You should plan now, before year-end, because once you get past December 31st, you can't go back and address that.
Charitable giving.
This is an item we discuss with our clients on a regular basis. If you want to make gifts to your church or another 501C3 organization, now's the time to do it. Also, if you are gifting appreciated assets, ensure that you have done well in advance because it takes time for those assets to transfer. As far as new tax laws are concerned, you may not be able to do the same kinds of things this year as you did last year. Now is a good time to review that. If you're looking at charitable giving, be sure you understand the overall implications regarding your taxes.
Meet with your financial and tax advisors.
Now is a good time to schedule an appointment with your financial advisor and tax advisor to review your financial space. Ask questions about investment strategies, paying for expenses this year versus next, potential new tax laws, charitable donations, etc. It's always best to plan now instead of waiting until December 30th. While reviewing your financial space, don't forget to review things like beneficiary designations and other legal documents to ensure they align with your current wishes.
If you have questions about your year-end planning, call us at (704) 987-1425 or visit us at www.northmainfinancial.com. If you wish to schedule an introductory meeting, we would be happy to meet with you at no cost or obligation to you.
You may also be interested in the following articles:
Down Markets Can Bring Opportunities, Here's What You Need to Know
Are You Ready for A Financial Emergency? Here's What to Do Now.
These Blogs are provided for informational purposes only and should not be construed as investment advice. Any opinions or forecasts contained herein reflect the subjective judgments and assumptions of the authors only and do not necessarily reflect the views of SagePoint Financial.