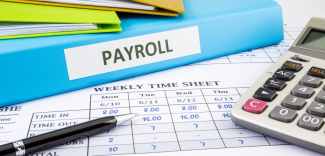 The Payroll Tax Holiday and What It Means For You
On September 1, 2020, the President's office gave an executive order that would delay certain payroll taxes until 2021. You may or may not have been aware of this payroll tax holiday and may even be asking, what does it mean? Some of you may have already seen this in your paycheck in the form of more money but how does it work?
Payroll taxes are also referred to as Federal Insurance Contributions Act (FICA) taxes and include Social Security and Medicare taxes. The payroll tax holiday applies to the Social Security tax portion of your payroll tax and for eligible workers, defers it from September 1, 2020 – December 31, 2020.
Sounds like a good thing but before you go on a shopping spree, here are a few key points you need to be aware of.
First - they are DELAYED, not forgiven or stopped.
This is the first big item that you need to be aware of. Payroll taxes have been delayed. Not forgiven or stopped. This is not a tax cut. Delayed means that your paycheck may have been affected in a positive direction right now but come 2021, it's going to be affected in the other direction at this point.
Second – Set aside those extra dollars.
If you're active military, a federal or state employee, for whom this may have already come into play, make sure you set aside the extra dollars you are receiving in your paycheck. You may be asking why. Going back to the first point, you are going to owe those in 2021. There may be some adjustment between now and then and we'll keep you updated but as of right now, you're going to owe that money in 2021.
Third – Don't live into those extra dollars.
This is all correlated. Don't live into the extra dollars you are receiving. To reiterate point two, make sure you set them aside. Next year, when taxes are due, you don't want to get into a space where your budget is impacted in a negative way.
If you have questions about your financial goals or would like to talk with us further about our services, give us a call at (704) 987-1425 or visit us at  https://www.northmainfinancial.com/contact. If you wish to schedule an introductory meeting, we would be happy to meet with you at no cost or obligation to you.
You may also be interested in the following articles:
How Can a Presidential Election Impact Your Portfolio?
It's Taboo but Politics and Finance Need to Be Discussed
These Blogs are provided for informational purposes only and should not be construed as investment advice. Any opinions or forecasts contained herein reflect the subjective judgments and assumptions of the authors only and do not necessarily reflect the views of SagePoint Financial.