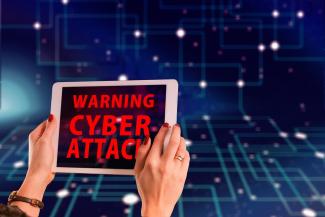 Practical Considerations for Your Insurance Portfolio
Life is full of surprises and while we can't always stop things like accidents, theft and injuries from happening, we can protect ourselves. Insurance is meant to give us a measure of financial protection should disaster strike. But what should you consider when determining the right insurance for yourself, your family, your business?
Most often when we think about individuals or families, auto and homeowner's insurance are the first things that come to mind. However, when it comes to business, we tend to think of property or liability insurance. With so many options available, it can be difficult to navigate the waters without the help of an expert. We invited property and casualty insurance expert, Denis Bilodeau, from the Cornelius branch of the Hood Hargett Agency to give us some perspective. Below are a few items to think about when considering what type of insurance is right for you.
Independent vs. Captive Agents
When it comes to insurance agents there are independent agents and "captive" or exclusive agents. Bilodeau says, "if you have a captive agency, or direct writer, they dictate to their sales force what products they'd like to push or sell." Conversely, independent agents, like Bilodeau, represent many national insurance companies which allow them to put the customer first. Independent agents act as agents for each individual rather than trying to promote the product that is of most interest to the insurance company. As Bilodeau put it, "we're taking the side of the customer and looking for the best solution."
Planning Process
The planning process is an essential part of insurance coverage. Whether you own a home or a business, you have risk. Bilodeau says there are three components he looks to construct a client's personal and/or commercial insurance plan:
Avoid risk. Basically, stay in your lane. If riding a motorcycle is risky to you, you may decide to not own a motorcycle and avoid the risk.
You can transfer it via contract or insurance. You want to provide protection to help protect your balance sheet. A contract or insurance policy does just that.
You can retain it. An example here may be a contractor that owns $10,000 worth of tools who chooses not to insure the tools but rather, accept the risk should anything happen. An important note here, you want to retain the risk with knowledge and not accidentally or unknowingly.
How would someone unknowingly retain risk? Bilodeau uses automotive property/liability insurance as an example. This type of insurance is retained to protect yourself for another people's property like a car. However, today's insurance is outdated. Bilodeau cites, "a few years ago $50,000 worth of coverage would have covered just about any car." Yet, "today, you will come up short on quite a few vehicles driving around the Lake Norman area." At the end of the day, an insurance agent can make sure an individual or business is getting what's right for them.
How Much Risk to Accept
Risks today have a larger dollar value than in years past. When you look at attorney fees and hospital bills, costs can rise quickly. So how much risk should you accept? Bilodeau suggests looking at what your net worth is as an individual or business and insure at the top end. He recommends insuring yourself or business at least one-times your net worth for liability insurance and two-times so you have enough liability insurance. As Bilodeau says, "what you want to look at is protecting your net worth."
Umbrella Coverage
One of the best kept secrets in property and casualty insurance is the umbrella liability insurance. When you look at the first layer you may say to yourself, "I don't want to pay for more." But, Bilodeau says, "when you get that next layer through what's called an umbrella, you're buying at the best rate." As an example, Bilodeau says a $1million umbrella policy for a family of two drivers, that would sit above their auto and homeowner's liability, may only cost a couple hundred dollars.
Cyber Insurance
When discussing insurance for businesses, Bilodeau says one of the things most often lacking is cyber insurance. More and more companies are embedding cyber insurance in today's tech-savvy world as cyber-crime runs rampant. Cyber insurance covers a business should their records get hacked or held for ransom. With identity theft in play, businesses need to think about themselves as well as third-parties whose information they have collected. It's tempting to hide behind firewalls and turn a blind eye but Bilodeau recommends this insurance for peace of mind.
Interested in hearing more about this topic? You can listen to the full episode of the North Main Financial radio show on WSIC by clicking here: Episode 9-8-18.
Should you have further questions about property and casualty insurance, you can reach Denis Bilodeau with Hood Hargett Agency at (704) 719-7961 or via email at denis@hoodhargett.com.
If you have questions or would like to talk with us further about our services, give us a call at (704) 987-1425 or visit us at www.northmainfinancial.com. If you wish to schedule an introductory meeting, we would be happy to meet with you at no cost or obligation to you.
These Blogs are provided for informational purposes only and should not be construed as investment advice. Any opinions or forecasts contained herein reflect the subjective judgments and assumptions of the authors only and do not necessarily reflect the views of SagePoint Financial.