You are here

Being Tax Aware Now, Can Save You A Big Surprise At The End Of The Year!
Being Tax Aware Now, Can Save You A Big Surprise At The End Of The Year!
Submitted by North Main Financial Group, LLC on March 4th, 2019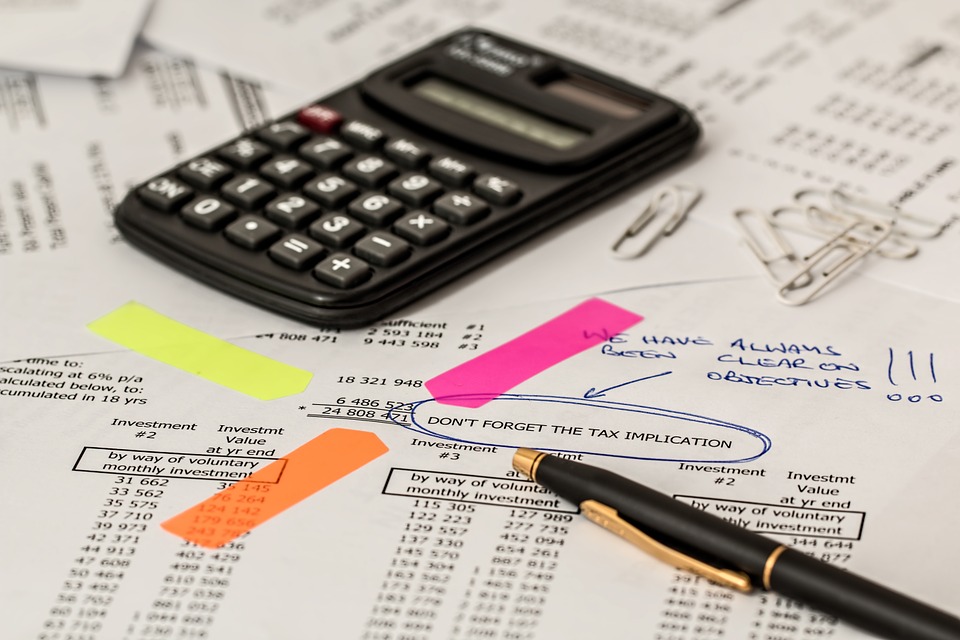 Hints of Spring are starting to pop up and March Madness is just around the corner and all this can only mean one thing…income tax season is upon us. Whether you are receiving a W2 or 1099 or filling out a Schedule C or a Schedule A, there is a flurry of forms that you are receiving, sending, filling out, and signing for the IRS. If you are anticipating a refund you are probably moving forward with that quickly, and if you're anticipating you owe money…you may not be moving quite as quickly. Of course, all the while being mindful of that April 15th due date.
As you are pulling together your tax papers, we wanted to highlight a few key things to keep in mind for 2019. And if these things don't apply to you for 2019, they will hopefully offer food for thought as you are looking ahead to your 2020 tax planning. Being tax-aware now can save you a big surprise at the end of the year!
As financial planners, when we are thinking about prudent kinds of planning things, we look at taxes not because we are accountants or CPA's, but rather from a planning standpoint because so much of what we do involves taxation. Meaning that the investments you make and distributions that you take are going to have tax implications, sometimes nominal and sometimes significant. At North Main Financial it is important to make sure our clients are aware of the ramifications of the choices they make and secondly, to make sure that we allocate and plan appropriately for either withholding along the way or for tax payments which may be due on a quarterly or annual basis. While there are many things that affect tax planning, we're going to look at three key items to keep in mind.
Capital Gains
When we are looking at investments and making choices on our investments, there are different ramifications for each style of investment based on a couple of factors. Let's first look at one of the more traditional open-ended mutual funds. If you own these, they are in a regular, non-qualified or individual or joint account, meaning outside of a retirement plan, so it doesn't have a tax shield or tax shelter associated with it. It's important to understand that open-ended mutual funds have a money manager associated with them and that money manager is buying and selling constantly throughout the year. When they do that, they are doing that on behalf of the whole mutual fund and all the shareholders, whether you are buying or selling or not. What that can do is create some taxable gain for you if you are outside of a normal retirement account.
You may also get a capital gain distribution at the end of the year, or during the year, if they have recognized some gains inside of a fund you are invested in. Sometimes those can be very hard to predict. At North Main Financial, from a planning perspective, we try to know as much as we can in advance. We look at what our client's distributions will be and then try to make sure from a taxation element, if it's outside a tax shielded or tax-deferred account, that the appropriate tax monies are set aside.
As you are looking at your financial universe, make sure you understand what you own and who is making the decisions relative to how money is invested and distributed around the account. You may or may not have control of an open-ended mutual fund and you may or may not have control over the distributions that are sent to you. Know your space and what that means from a tax implication.
Dividends
From a taxation standpoint, like capital gains but a little different is dividends. If you own individual stocks, bonds, open-ended mutual funds, exchange-traded funds, ETF's or similar style investments you are likely familiar with dividends. Dividends are an income distribution to you from your particular security.
Be aware that your stock, bond, etc. may have a dividend element. If you have received a 1099 DIV which shows that you know or are taking the income from your fund on a quarterly or annual basis, it's important to recognize exactly what kind of dividends are being paid. Are they taxable to you? Are they not taxable to you? Are they taxable at different rates to you? You should also know how much they are so as you are talking about taxes, you understand what the tax ramifications are to you for receiving those dividends.
Here's another important point to keep in mind, let's say you own a mutual fund or have a dividend reinvestment program. Instead of taking those dividends in cash you are re-investing them back into the stock or the fund automatically. Those dividends that are paid out, even if you don't receive them as cash if they are not in some kind of tax-deferred or tax-qualified kind of holding those may be taxable to you. Dividends can be utilized for monthly budget needs or just to have for spending but if it's outside of a tax-deferred vehicle those will be taxable to you. Even if you are re-investing back into your stock, to buy additional shares, if it's not inside a tax-deferred vehicle, an IRA or something similar, those will be taxable to you even if you don't receive them in cash. It's important to speak to your CPA, accountant or financial advisor to see what your particular space looks like.
This can have implications on your tax return so you should be aware of your individual space. Each person is different but dividends most often, with our current tax code, are taxed differently than capital gains. At North Main Financial, we'll often coordinate with our client's CPA or accountant to do a projection of income for the year. That may be something you want to keep in mind for 2020 as it can be helpful from a planning point of view. Don't be surprised at the end of the year, evaluate your income expectations from all your various sources.
Tax-qualified or Tax-deferred Accounts
Tax qualified or tax-deferred accounts, look at things that are often under an umbrella which has associated IRA, 401K, or 403B, sometimes we broadly call them retirement accounts. Also, annuities may have some tax deferrals as well-meaning that the gains that are inside the annuity contract may be deferred thus, you don't have to recognize them in a given year. Very often you are in a space where you can defer recognizing those gains. So, even though dividends and capital gains may be paid, because they are under that tax qualification or umbrella, you are often able to defer those gains from your 1040. You can defer until you withdraw or move money from that account.
Look at your investment portfolio and understand where everything is. You may own a very similar investment and one may be inside an IRA and one outside an IRA and it's very important to understand that, so you aren't surprised at the end of the year.
To recap, identify what your capital gains are and understand that they may be distributed to you whether you buy or sell or not, depending on the kind of investment you have. Second, understand dividends and recognize that those may be distributed to you whether you want them or not. You may be using them as income or re-investing them. If you are re-investing dividends into additional shares outside a tax-deferred or tax-qualified account, that may be taxable to you, even though you don't receive those funds in hand. Lastly, know where your funds are. If they are inside a 401K, IRA or something similar, they can be deferred. If not, you want to make sure you plan so your tax funds are managed accordingly.
Tax planning is very, very important and you have control over some things and not others. It's important, from a planning standpoint, to make sure that there are as few surprises as possible so that you can plan your financial space and move your financial plan in a direction that is most desirable to you.
Interested in hearing more about this topic? You can listen to the full episode of the North Main Financial radio show on WSIC by clicking here: Being Tax Aware – 2/23/19.
If you have questions about your financial goals, or would like to talk with us further about our services, give us a call at (704) 987-1425 or visit us at www.northmainfinancial.com. If you wish to schedule an introductory meeting, we would be happy to meet with you at no cost or obligation to you.
These Blogs are provided for informational purposes only and should not be construed as investment advice. Any opinions or forecasts contained herein reflect the subjective judgments and assumptions of the authors only and do not necessarily reflect the views of SagePoint Financial.
Neither SagePoint Financial, INC., nor its registered representatives or employees, provide tax or legal services. Please note that individual situations can vary and therefore should only be relied upon when coordinated with individual professional advice. This information is not to be taken as investment advice or a guarantee of future results.