You are here

Managing Your Portfolio in a Turbulent Market
Managing Your Portfolio in a Turbulent Market
Submitted by North Main Financial Group, LLC on November 8th, 2018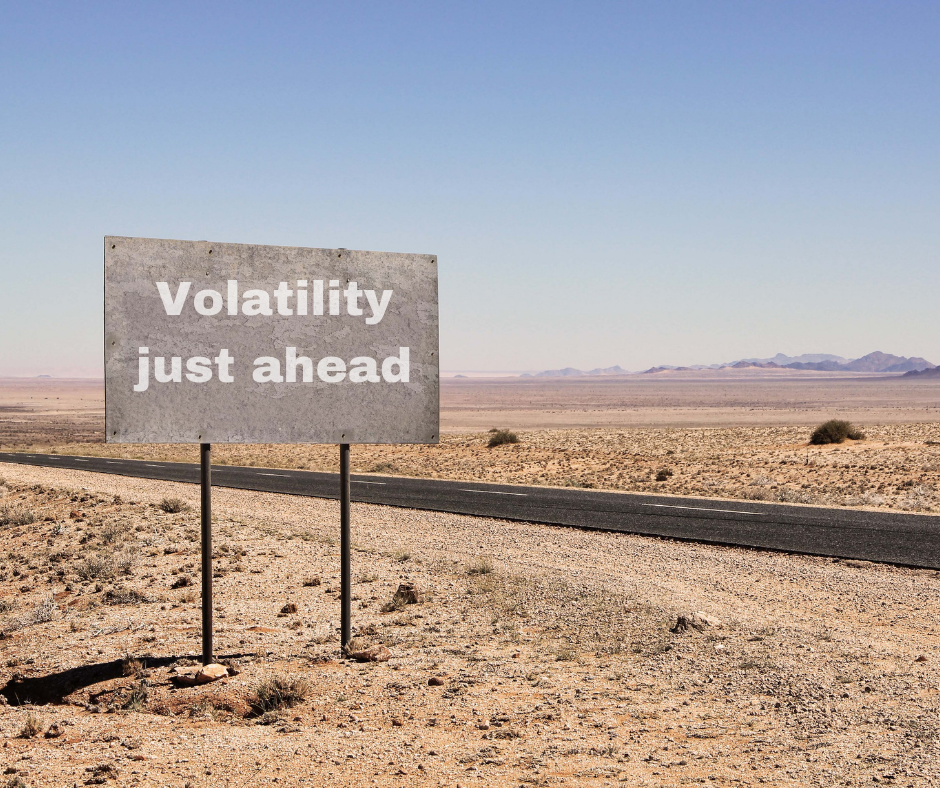 You may have been watching business shows or the nightly news in recent weeks and seen quite a bit of negative volatility in the stock market for the first time in a collection of months. We had some negative volatility earlier this year, but it seemed to dissipate over the summer. Fast forward to October and we've seen the negative volatility pick up in recent weeks. If you are tracking your personal investments, on some level, you've seen a significant amount of negative volatility. So, what do you do when that happens?
First things first, the decisions you should be making shouldn't be made in the spur of the moment. You should be deliberate in your decision making, thinking about not only the current time frame but the future and recognizing you will need to make some adjustments as life changes. Markets go up sometimes and go down sometimes, and sometimes for extended periods of time.
One thing we've noticed at North Main Financial is people tend to think in straight lines. When the market goes down for a collection of days there is something that stirs within us that makes us think it will go down to zero. You may not be in this category, but many people are. The reverse is also true, when things appreciate people tend to think things will continue to appreciate in perpetuity. In either case, this is not a trend we tend to see. When you look at the broad market, at no time over any extended period, has the market gone straight up or straight down.
Instead of trying to answer the question of, "Are the markets going to continue to go down," in such a narrow and tight timeframe, at North Main Financial we take a step back and take a deep breath. When the market drops sharply there is a certain amount of angst that happens and that's normal. However, there is strategic importance of what you do next. Often, consulting with a financial planner, like North Main Financial, is a good way to make sure your investments are still in line with your goals, both current and future.
What causes the market to go up or down, along with our blood pressure in many cases? There are several factors that cause the markets to move and it's almost impossible to be able to determine in the short-term, what is causing the movement. There are several macro factors which are in place right now and they seem to be more of trend than they are of occasion. And we are much more concerned with things that seem to be a trend.
Right now, we are in what some call a rising interest rate environment. We are talking about the Federal Reserve Board of Governors and their movements and adjustments to what we sometimes call the overnight lending rate – the rate at which the U.S. government charges interest to their member banks for overnight lending. What does that have to do with me you ask? Good question. That is one barometer against which any other lending institutions will determine the rate at which they are lending money to other individuals or institutions. In a rising interest rate environment, for example, you may see rates rising on credit card debt, mortgages, car loans, lines of credit, business loans. It's not a 1:1 correlation, there are several other factors involved, but it tends to be an indication of where rates may go, albeit not perfectly.
When you are looking at rates for CD's they may be going up for the first time in 10 years. Not much, but more so than a year ago. But if you have recently taken out a car loan or tried to get a business loan you may have seen those rates start to rise. So, while it may be a good thing from a savings standpoint, it can be more challenging from a lending standpoint. The cost of money becomes more expensive.
Sometimes, not always, in the short run whenever rates are rising there is some feeling of concern, or some hesitancy, in the stock markets because there is an assumption made that because the cost of capital is rising that will pinch profits for companies that are publicly traded. Again, it's not a 1:1 correlation and it's just one factor among dozens. As rates are continuing to rise, it's possible that it's going to become more expensive for companies to borrow, finance, re-finance, or to issue corporate bonds. When you put all those factors together, in the short-term, that may be part of what is impacting the market in recent weeks.
Additionally, there is a lot of discussion right now about tariffs and specifically tariffs that are imposed on imports and exports. Tariffs can make it more expensive for consumers to buy certain goods. It's usually done in a protectionist way. Textiles, electronics, food products, automotive, etc. can become more expensive as companies have to pay more to import or export various products. When tariffs are imposed fewer folks may want to pay that higher price which will impact sales and revenues for companies and possibly impact them in a negative way. Again, these are not the only things impacting the stock market, but they could be some things.
At North Main Financial we go through a very deliberate process as we are adjusting or making plans for our clients. It's a simple three step process where first, you review your plan and what you are trying to achieve. Part two, adjust your plan if necessary. Remember, making rash or quick judgements is not the way to do things. Finally, monitor that plan to make sure it continues to be in line with your goals. It seems simple, but it can be among the most prudent things to do.
Investing is subject to risks including loss of principal invested. Past performance is not a guarantee of future results. No strategy can assure a profit nor protect against loss. Please note that individual situations can vary. Therefore, the information should be relied upon when coordinated with individual professional advice.
Interested in hearing more about this topic? You can listen to the full episode of the North Main Financial radio show on WSIC by clicking here: Episode – Turbulent Market 11-1-18.
If you have questions or would like to talk with us further about our services, give us a call at (704) 987-1425 or visit us at www.northmainfinancial.com. If you wish to schedule an introductory meeting, we would be happy to meet with you at no cost or obligation to you.
These Blogs are provided for informational purposes only and should not be construed as investment advice. Any opinions or forecasts contained herein reflect the subjective judgments and assumptions of the authors only and do not necessarily reflect the views of SagePoint Financial.