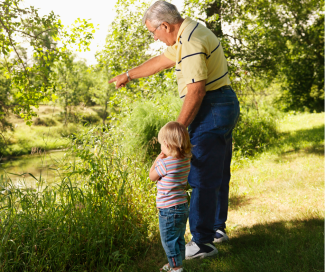 Planning For a Successful Retirement: A Guide to Financial Preparedness
Introduction:
Retirement today is a new beginning, filled with opportunities to pursue dreams, spend quality time with loved ones, and embrace a second season of life. However, achieving a happy and fulfilling retirement requires careful financial planning. As North Main Financial, we understand that retirement means different things to different people, and our team is here to guide you on your unique journey. Whether you're nearing retirement age or just starting to plan, understanding your financial situation, insurance needs, and long-term goals are crucial steps to secure a prosperous retirement.
Income Sources:
As you approach retirement, take stock of your income sources and understand how they will evolve in the future. Whether you have a 401K, pension, or other retirement savings, knowing how these sources will support you is essential. Many individuals today opt for working part-time during retirement to supplement their income further. We work closely with our clients to assess their income streams and help create a sustainable financial plan tailored to their specific needs and goals.
Also, familiarize yourself with the Social Security system and how it will impact your retirement income. Deciding when to claim benefits can significantly impact your overall financial situation. Consider factors like life expectancy, health, and other income sources before making a decision.
Insurances:
Protecting your health and assets during retirement is paramount. Healthcare expenses tend to rise as we age, so it's important to be prepared for potential medical and long-term care costs. Health insurance, especially for those not covered by employer-sponsored plans, requires careful consideration. Understanding Medicare options and supplemental policies is vital for securing comprehensive health coverage. Additionally, life insurance needs may change as you transition into retirement. We help our clients navigate insurance options, ensuring they have appropriate coverage to safeguard their financial well-being.
Long-Term Plan:
With increasing life expectancies, retirement can last for several decades. Your retirement plan must account for this extended time frame. Our team emphasizes a long-term perspective to address the changing dynamics of retirement. We assess your investments, considering factors such as inflation and buying power, to ensure your financial plan remains robust throughout retirement. Furthermore, we help you plan for potential long-term care needs, ensuring you have the resources to maintain your lifestyle and independence as you age.
Conclusion:
Retirement is no longer a static destination; it is an evolving journey filled with opportunities and possibilities. At North Main Financial, we believe in crafting retirement plans that adapt to your changing needs and aspirations. Our team of dedicated financial planners is committed to understanding your unique goals and guiding you toward a secure and fulfilling retirement. By comprehensively evaluating your income sources, insurance needs, and long-term goals, we create personalized plans that empower you to embrace your happiest and most rewarding retirement.
If you have questions about your financial goals or retirement plans, call us at (704)987-1425 or visit www.NorthMainFinancial.com. We offer complimentary introductory meetings to help you get started on your path to financial security.
These Blogs are provided for informational purposes only and should not be construed as investment advice. Any opinions or forecasts contained herein reflect the subjective judgments and assumptions of the authors only and do not necessarily reflect the views of SagePoint Financial.