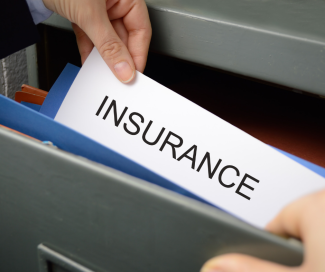 Be Prepared – Don't Ignore Insurance When Financial Planning
The list of insurance types is endless. From general insurance to property insurance and pet insurance, it seems as though there is insurance for just about anything you want nowadays. Recently on the North Main Financial Show we looked at a few of the more common types of insurance including auto/vehicle, property and liability insurance. Now you might be asking why a financial planner would be discussing insurance? That's because insurance is an important part of any sound financial plan. Insurance offers you the ability to protect yourself and your loved ones in case of accidents, illness, disability, and death.
While insurance is an important piece of your financial puzzle, there is no one-size-fits-all approach. And to that end, your insurance needs may change as you move through different phases of your life. Here at North Main Financial we work with clients on an individual basis to understand their specific space and needs so we can help them create the best financial plan for them. We want to make sure our clients have the proper insurances in place and make sure that what they desire to mitigate, from a risk standpoint, is in place in the best ways.
With that, let's look at some considerations when thinking about insurance with our three-point sermon.
Auto/Vehicle
First and foremost, make sure you have a healthy understanding of what your policy is covering. There are some federal laws in place for personal autos which require that you always have a certain amount of coverage and it's specific to each state. Please be aware of what those minimums are, your insurance agent can help you here. As part of our review process at North Main Financial, we make sure our clients understand the nuances of the policies. How much is it covering for collision and comprehension and understanding what the liability coverage is because there are differences depending on the style of policy.
Now, there are many types of insurance agencies. Some are called legacy carriers, or captive carriers, meaning that they offer an insurance package from one specific insurance company. Then there are independent insurance agencies who can offer you insurance from any number of companies they work with. One is not better than another, it depends on what your needs are. It's important to vet your options and understand the coverage you have. Just make sure you are covered for all the things you want to be covered for. As a sidebar, it's not necessarily true that the company with the smallest amount of premium, or cost, is the best choice for you. Sometimes the smallest premium doesn't necessarily provide you the coverage you need. Work with your insurance agent or financial planner to understand what level of coverage you need.
Property
There are two types of property coverage, personal and commercial. One of the biggest things we see is that we need to make sure folks are aware of how much liability insurance they have. It may not be something you think about. You might be thinking about coverage for a fire, water damage, wind damage, etc. and that's certainly important. But in addition to that, there often is a liability component so if something should happen on your property, and you're liable, you have some coverage. You must understand where that liability coverage comes into play.
For example, if you have commercial property and someone slips and falls on your property, or someone has an accident on your property, that's where liability coverage comes into play. While it may seem like your liability coverage is a big number, it may or may not be most appropriate for you. Liability claims can sometimes become quite large. Know the instances where it comes into play and make sure you have enough. Also, know where the adjustments come into play to make sure you have the coverage that you desire.
Liability
If you own your own business, or you are engaged in professional activity like speaking, writing, or interaction with the public, make sure you have the necessary liability coverage in place. For example, there is a thing called a personal umbrella policy which acts like a backdrop or stop-gap above and beyond your other liability coverages. So, if you have liability coverage on your vehicle, your property, you can also buy what's called an umbrella liability policy so if you exceed limits of what your coverage is, that umbrella policy may be in place to cover it for you. Reach out to your agent or financial advisor to see if this would be appropriate for you.
There is also professional liability insurance. Whether you're a doctor, lawyer, financial advisor, etc. professional liability insurance helps to protect you (and your company) against a claim that the professional advice and/or services you provided caused financial harm to a customer. It's very important if you sit on a board, or are responsible for a company, to understand what your insurances cover. While you may believe a company insurance covers you, it may or may not. We encourage folks to review the insurance policy once a year. Make time to sit with your agent and financial advisor so you make sure you're covered like you want to be. Life changes so your insurance coverage can also change with your needs.
Life/Disability
As a bonus point, let's discuss life and disability insurance. With regards to life insurance, once a person passes away, there will be a payout to beneficiaries. You may want to make sure there are proceeds for beneficiaries or dependents if the breadwinner passes away. Understand the premiums, benefits, cash value, term structure. What does it take to make a claim and then do you take the money as installments or a lump sum? Understand how your life insurance is put together. What is your life insurance meant to cover - wages, mortgage, college expenses, etc. And as you know, those numbers can start to be very large so while it seems like a million dollars of life insurance is a lot, in the big picture, it isn't.
Same thing with disability insurance, understand what the deductible is and what the benefit is. Recognize the difference between short and long-term disability insurance. You may have one, or both, and need to know how they work together.
To recap, review your various policies with your insurance agent, financial advisor, or tax advisor. Understand what your policies say, what they cover, and what they don't cover. Make sure you have the coverage in place that you want and make sure to give updates as your life changes.
Interested in hearing more about this topic? You can listen to the full episode of the North Main Financial radio show on WSIC by clicking here: Evaluating Insurance (5/11/19)
If you have questions about your financial goals, or would like to talk with us further about our services, give us a call at (704) 987-1425 or visit us at www.northmainfinancial.com. If you wish to schedule an introductory meeting, we would be happy to meet with you at no cost or obligation to you.
These Blogs are provided for informational purposes only and should not be construed as investment advice. Any opinions or forecasts contained herein reflect the subjective judgments and assumptions of the authors only and do not necessarily reflect the views of SagePoint Financial.